This post brought to you by Dropcam. All opinions are 100% mine.
If you're a frequent traveler with a need for a cloud-based WI-FI video monitoring service that offers two way talk, free live streaming and remote viewing, then Dropcam is just what you're looking for!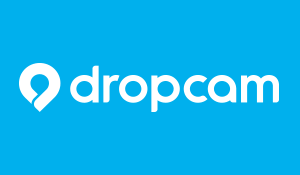 Dropcam is a service that is designed to work with your lifestyle to allow you to access your Dropcam camera no matter where you are. Whether you are looking to check in on your teenagers or keeping an eye on things at home while you're out of town on business, Dropcam offers you plenty of features to help you to stay on top of things.
The Dropcam system allows you to log in to your cam system via a mobile app and from that app you can access two way talking, play with the 8 x zoom feature, access night vision and access the continuously recording footage on the cloud!
What other features does the Dropcam system offer?
● You can utilize location awareness.
● Have access to automatic updates for the camera, cloud service AND the app itself
● Watch your videos from the web, Android and iOS apps!
● Schedule camera recording.
● Set the Dropcam camera to turn on and off at specific times of the week or even at specific times of day!
● Share access to your camera or invite friends to view your stream. Plus, if you want to get a little more public, you can even share your streaming camera with the public!
● Access optional cloud recording.
● Review recorded footage from the past month.
The Dropcam has many functional purposes but the one that we find particularly appealing is the ability for it to serve as a home monitor and maintain home security. Simply place the Dropcam in your home and access it from your smart phone whenever you are out of town on business or pleasure!
What is better than having access to 24/7 security of your home when you can't be there?  We'll take that peace of mind any day! Plus, it's always nice to be able to check in on Fido or the teens when you're running late getting home from work!